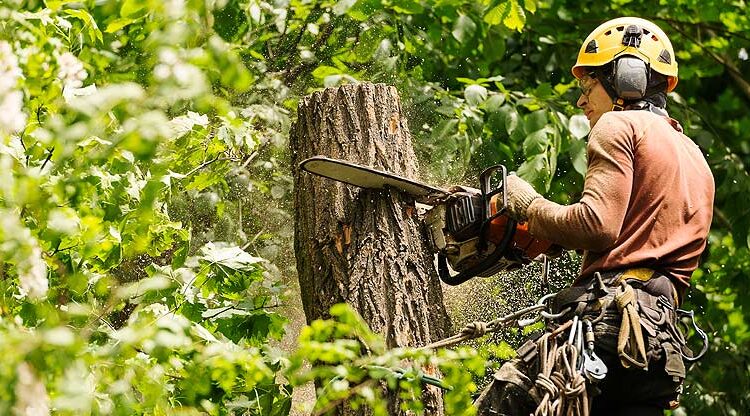 Homeowners with large trees in their gardens often need to hire tree trimming services. An overgrown tree on your property can cause a variety of problems, including major potential hazards. Homeowners generally have to arrange for tree trimming once in a while to keep their trees in good shape. However, you should always be careful about the company you choose, making sure to hire only quality services.
Tips on picking the right tree trimming company
With numerous contractors offering tree trimming services, making the right choice may seem difficult. It is only normal that every tree service provider would promote their services as the best and the most cost-effective. It comes down to you to judge all your options and make the right choice. Here is how you can go about it:
Avoid door to door contractors
Many homeowners fall for contractors traveling from door to door, offering tree trimming services at surprisingly low prices. While this might help you save money, it comes at the cost of poor-quality services that could even incur major costs in the long run. Lacking experience, equipment, and manpower, these contractors often leave trees almost bare or cause irreparable damage. You would be better off hiring a well-established tree service provider that already carries a good reputation.
Pick a liability-insured company
Not paying attention to insurance and liability policies can result in you spending a huge sum of money to repair damages in case of an accident. For instance, if you hire an uninsured contractor and they damage your home while carrying out the task, the liability would be on you. However, the leading contractors in this field are liability-insured. In case of any damages, they would be the ones compensating.
Hire certified arborists
Arboriculture is a specialized field of work that calls for detailed knowledge of botany, horticulture, and other related subjects. Trimming isn't simply about cutting down branches that seem out of place. The professional carrying out the job should also be capable of identifying potential problems and gauging the condition of a branch before trimming it. Hence, you should look for a tree trimming company that employs certified arborists.
Compare prices carefully
Like any homeowner, you would want to get the tree trimmed at the lowest possible cost. This certainly makes sense, as there is no need to pay more for a service that you may enjoy at a lower cost too. However, do make sure that the companies you are comparing are equivalent to each other. Hiring a cheaper service by compromising on quality and safety wouldn't be worth it. Hence, consider choosing a cheaper service only if it doesn't come at the cost of other drawbacks.
Ask about other tree services
It would be a good idea to inquire about other related services that you might potentially need. For instance, if you are getting a damaged tree trimmed after a storm, there are chances that you might need to fell the tree eventually. In that case, you may also need stump removal services in case the tree had a large and heavy trunk. In case you hire a company that doesn't offer a variety of tree services, you might have to look for a different contractor later on.
Why is choosing the right contractor so important?
Putting in the effort to find and hire the best tree trimming company near you would indeed pay off. By roping in a well-equipped company with an experienced team, you may enjoy your peace of mind knowing that you do not need to worry about any potential problems. It would also prove to be cost-effective, as leading companies find efficient ways to carry out these jobs and set competitive rates.